Iron Shirt Chi Kung, learn the secrets of this Chi Kung system from one of the world leaders in Taoist practices. This person is Master Mantak Chia and for this article I with provide a book review on Iron Shirt Chi Kung 1 by Mantak Chia. This technique when practiced using this book and a qualified instructor will bring amazing benefits to health. Strengthens the internal organs, Building a solid root and aids the unification of the physical, mental and spiritual health. This will help you feel at one with yourself.
Iron shirt chi kung has a unique breathing system helping the body able to take blows and have minimum injures due to the practice. Healing energy power will travel through the bone structure. Performance of the organs increase during sports, singing, dancing and of course martial arts as this system was the principle martial art many years ago when the world did not have guns and automatic weapons, humans learn to develop the body in many ways to protect themselves.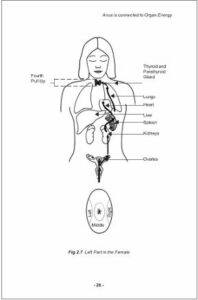 PLEASE CLICK HERE =>
<= TO FOLLOW US ON EMAIL AND GET NOTIFICATION OF OUR NEW POSTS
The author is from Thailand and comes from an ancient lineage of Taoist Masters, for more information please visit his website below:
What`s in this book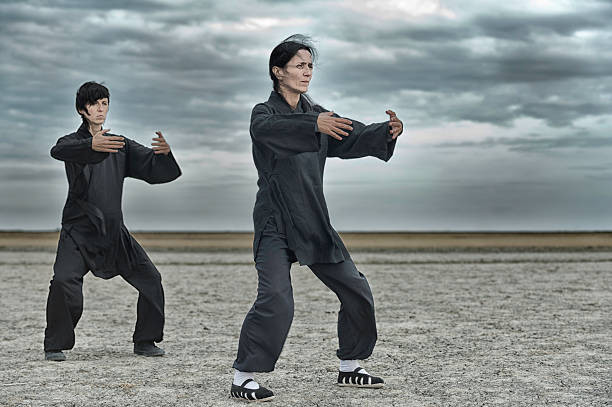 Detailed explanations of everything you need to know to enable you to be able to complete the training and have a full understanding of this system, There is nearly sketch on any page showing great details of many subjects. I particularly liked the detailed pictures of the postures which is great for making it easy for the practitioners to follow. There are also pictures showing the details of the organs in the body helping the reader understand the various processes of energy flow and healing.
As this book holds lots of information the author has written a guide on how to use this book which is great and informs the reader of how to approach training this system. General precautions and advice enabling you to be successful in the training. This is a great idea and if you follow this you should have no issues,
Chi Kung is not an easy system to practice and you will need to be patient with regard to results, you will need to be consistent and follow the instructions laid out.
Please see below the main sections of what's covered in this book, this is to provide you with the primary subjects that are covered but each sections has many sub-sections covering the details of the main subjects.
1. Universal Tao System and Iron Shirt Chi Kung: Covering the general introduction of Iron shirt chi kung practice, with brief history, a number of benefits along with the benefits to mental health. Information on the upcoming breathing exercises. Why train iron shirt? details of bone density, There is also a full summary of the benefits of Chi Kung this is very interesting. Discover the three levels of iron Shirt.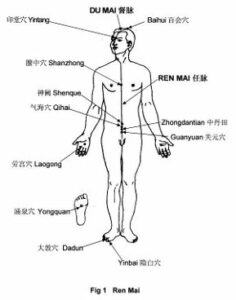 2. Initial Preparations: Iron shirt breathing and relaxation, how to relax detailing the correct positions of the body parts. Information on the postures prior to getting to the exercise section of this book. Learn about abdominal and reverse breathing, as mentioned there are great pictures detailing the positions of the diaphragm in each position during the practice, Along with pictures of the lungs and diaphragm in various positions during the abdominal breathing process.
3. Practice of Postures: this is the main section of the book detailing various postures, the best way to achieve the best posture, Correct positions of the feet and hands, correct body position etc. This is a large section with great information this is the core training. Going through each part of the body feet, knees, spine, pelvis, arms and hands…..
4. Breathing Alignment: structure alignment and Taoist yoga, various exercises for relaxation. Learn the exercise called the inner smile which I have practiced a number of times I found it to be a great relaxing but refreshing exercise. visualizing the organs one by one and smiling to them, relaxing the body. Helping the energy to flow.
5. Body Construction – Iron Shirt
6. Developing a daily routine: Set out here is the idea way to plan the practice days and recommended exercises in the correct sequence to enable the to develop and feel the chi flow and get the most out of this iron shirt chi kung training system.
Iron Shirt Chi Kung Experience: previous students share their experiences in this practice and they are amazing stories giving you the confidence that you art training in a good system and opens the mind to the possibilities.
Above is a flavour of what to expect in the book but it`s only a fraction of what`s in this book but, provides you with the information needed for this book review.
Benefits of Iron Shirt Chi Kung Learn From this Book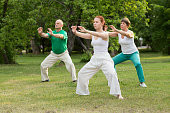 Strengthens the Internal Organs
Roots Oneself Solidly
Unifies physical, mental and spiritual health
align structurally to strengthen the weak structure to enable chi flow
Detoxify and exercise the organs and glands
Increase chi storage
Condense the chi
Condense chi into a ball
The above benefits are only brief descriptions to get the full details please check through the copy of the book to learn more.
Small number of reviews from amazon
1. A very good book and would advise anyone to buy these and others by same writer who uses these type of arts and chi focused alchemy
2. This book is very good on the subject of iron shirt and chi kung in general. however, it needs to be sifted through in order to "keep what's useful and move on" as Bruce lee was fond of saying. I would recommend reading and practicing Glenn Morris before reading this in order to get the best from it
3. I have been able to only understand a part of this book. I am confused as to when and how to use the different positions.
My book Rating 4.8/5
Conclusion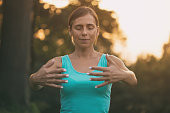 Iron Shirt Chi Kung by Mantak Chia is a well composed book, Having reviewed this amazing book I can conclude there is a great deal of detailed information. You will be able to target each exercise and feel the muscles working, the heaviness of the legs and arms as you try to relax in those stances that have been practiced for centuries. Many before you would have gone through this process and mastered the system of iron shirt ch kung. Then enjoying the benefits listed above aiding them have a happy and healthy life.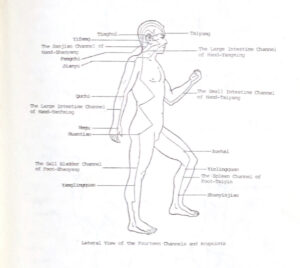 This book has been designed for you to work on this chi kung system and exercises solo as this is a system where you can work alone.
I have trained on such systems in the past I would strongly recommend as this book also mentions and provide you with recommendations, use a daily/ weekly schedule and be consistent with the training, this will ensure success.
This book is also ideal if you are already a practitioner of chi kung as the information provided is great for beginner through to advanced students
`Wisdom Healing Chi Kung Practice`
Why not checkout my previous posts on tai chi for beginners, we will define qigong and meditation for martial arts
Please leave the comments in the box below regarding anything but, especially if you have purchased this book and using this book established a good level of chi.
Please follow, like, share, tweet and save on my social network platforms below:
Train hard, focus and practice
Wince 🙂
Please follow and like us: