We are going to look at a great shaolin book written by a Grandmaster of Shaolin. The art of Shaolin Kung Fu written by Wong Kiew Kit. This book covers theory and practical information, one of it's kind and written in to easy to understand comprehensive manner. Shares the secrets of Shaolin and will be of interest to anyone in the martial arts world whether you are a student teacher or martial arts fan.
This book covers the following martial arts, chi gong, meditation. Looking into how kung Fu can bring you health, vitality, mental focus, and spiritual
happiness.
Providing you with in-depth information on the history of the forms of kung Fu. Great information about Shaolin kung fu covering various topics including kung Fu forms
or patterns, the training of internal force, weapons training and fighting strategies.
PLEASE CLICK HERE =>
<= TO FOLLOW US ON EMAIL AND GET NOTIFICATION OF OUR NEW POSTS
Exercise
Helping you improve your skills with practical exercises which you can try. Meditation guidance providing various easy to follow techniques to enable you to start this much-needed system of relaxation and help to add calmness and serenity to your life.
The grandmaster also provides a number of stories which he shares in this book. Stories from over his long and distinguished martial arts Shaolin career are interesting and provides us with much wisdom. There is also a section on healing techniques that have been passed down through the shaolin system an interesting and insightful read.
This book has amazing sketches throughout showing step by step information on techniques, stances, applications of various techniques, two man drill sets, various chi gung exercises, kung fu exercises, and much more. I found those easy to follow and was able to practice from the sketches and the associated text.
The author Wong Kiew Kit
A respected and well-known teacher in the Shaolin arts for many decades.
Teaching many students throughout the world (the arts of Shaolin)
The author of many books (please see like below to find out more)
To find out more about this amazing Grandmaster of Shaolin Martial Arts etc go to:
Wong Kiew Kit Official Website Here
More details of what`s cover in the shaolin book
This is to give you a full list of what`s covered in this book and help you to get a true understanding of this book and appreciate the level of information. As this book can also be used as a reference book which you dip in and out of as required, this is what I tend to use this book for at present as I have had the book for a number of years now and originally purchased it from I seminar I attended with Grandmaster Wong Kiew Kit some years back.
What`s you will read about
What is Kung Fu
The History and development of Chinese martial arts
From Shaolin to Tajiquan
A comparative study of kung Fu
Defining aims and objectives
The foundation of Shaolin kung Fu
From form to combat application
Combat sequences and set practice
Shaolin five animals
Five animal combination set
The internal force of shaolin kung Fu
Tactics and strategies
Classical kung Fu weapons
Understanding and developing chi
Shaolin kung Fu and Zen
The shaolin way to enlightenment
Something for Everyone
As you can see from the above list the information in this book is very diverse and there is something for everyone what ever your passion in martial arts or Chinese history or Meditation, Zen ….
Each of the subjects above are broken down into more sub-headings providing even more information helping the reader learn and enjoy the information.
Some more details of What`s in this Shaolin Book
I found this book to be a great book covering many subjects in a comprehensive style. Covering information in regard to the Shaolin monastery which I found very interesting. You get a brief but sufficient breakdown of the history.
The author has outlined some questions he hopes personally this book will answer and I will share those below as the answers are detailed within the pages of this book along with answers to many more questions. Those questions are.
How can Shaolin kung Fu be applied for self-defence.
How can internal force be trained
How can practicing Shaolin con enable one to experience spiritual joy
Questions
These are great questions and martial artist around the world have asked these questions many times before they are among the most popular questions in regard to Shaolin and Chinese martial arts. When people see the Shaolin monks performing the elaborate moves and feats of agility and strength they tend to see this as an attainable shaolin movements.
There is another side to Shaolin where most can find a system which they can train and become proficient in the art and attain the ability to defend themselves if required also learn about the internal training and gain the internal and health benefits from this training and get the spiritual joy from the training if they are correctly guided by a master.
He has recognised this and has attempted and achieved in answering all of those three questions above and Many more questions within this book, as you see from the list of contents there is a vast amount of varied subjects.
Hopefully this book will answer many questions for those who are not familiar with Shaolin and think that it's only about the fighting side of the martial arts this book shows there is a lot more to Shaolin than fighting it is a way of life and a way of living improving one's Life in many aspects' health, self-defence, fitness, flexibility, discipline, relaxation, calmness, character training, the list can go on.
What is kung fu? this is broken down helping you understand and learn the aspects' of any combat system which defines what combat is, this is explained here once you understand this it will help you understand more about Kung fu. Learn the importance of form and why we learn it and practice. The secrets of remembering those techniques and how to apply each of those techniques in combat and the use of correct force, learn the necessary training techniques for developing great force this is an important side of combat practice.
Its important to know the benefits of Kung Fu or any martial art you are practicing it helps you stay focused and motivated at times of low energy, You end up looking forward to training as you can recognize the immediate effects during and after training. Shaolin Kung Fu can also develop mind expansion and spiritual development.
If you are interested in Taijiquan the section `from shaolin to Taijiquan` would be a great section for you. Learn some more history facts and the various styles of Taijiquan. A full explanation of soft, hard, Internal and external is fully explained in regard to Taijiquan.
The section I found to be the most useful was the chapter on `Defining aims and objectives` this was a great section and one I have not seen in many martial arts books. When you read this section you will find the information here will help you with your training, keeping you on track with your training. Covering information regarding the knowledge of the instructor, school and essential information regarding sparring in kung Fu. It is essential that all aspects' of shaolin kung Fu are given the same amount of attention and you develop and progress in all areas. To find out more you will find it in the section.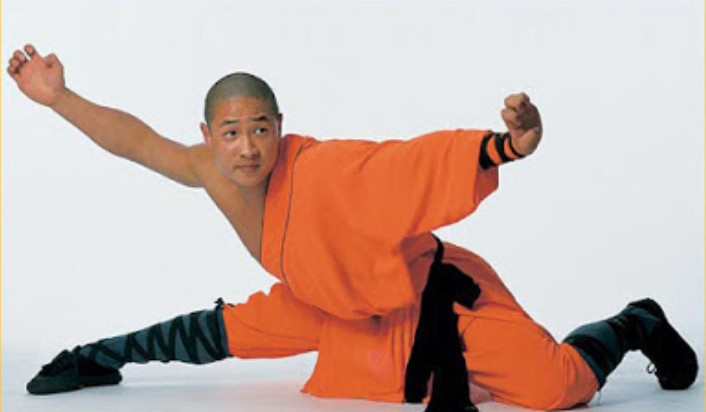 My Book Rating 4.5/5

Conclusion
Hope this has been helpful, providing you with the information needed to make a personal decision on this book. This is a great shaolin book and my copy is used as a good reference book for Chinese martial arts and the Shaolin arts. You can learn a lot from this book it's a great read especially if you have an interest in Chinese martial arts,
I found it great due to the information on all those subjects I mentioned above,
`Train tirelessly to defeat the greatest enemy, yourself, and to discover the greatest master, yourself`
Please leave your comments in the box below and like, follow, save and share on my social media platforms below.
Wince 🙂
Please follow and like us: