Learn Qigong and answer all the question you always wanted to ask about this fascinating system of exercises. One place to find those answers is a book called 300 questions on qigong exercises compiled by Lin Housheng and Luo Peiyu. This is not a current book but holds all the secrets from the past and is currently limited. So if you are practices qigong or looking to start this maybe the book for you.
This is more of a reference book as it has 410 pages packed full of the knowledge you would be hard-pressed to find anywhere else in one book. With photos and diagrams as required to explain the points needed, Due to the amount of information this book will also benefit instructors and advanced students as the instruction is detailed and comprehensive.
PLEASE CLICK HERE =>
<= TO FOLLOW US ON EMAIL AND GET NOTIFICATION OF OUR NEW POSTS
The Review
I have undertaken a full review here to provide an insight and overview to help you decide if this book can add benefits to your life making you healthier, happier and more contented in general, Qigong is mainly for health but, also has a martial arts section with such exercises in hard qigong.
This book contains various qigong forms in this great art to learn and can be practiced by yourself. Choose the forms which your prefer, with the therapeutic benefits helping you stay healthy. You will learn all the principles of qigong, this is covered in great detail over two chapters each covering many topics.
Sections in this book covers therapies for diseases this may be of interest to you as qigong has been known to help some more common diseases but I must inform you I am not medically trained and do not recommend anything medical. You must seek help from a medical professional for any medical issues.
This is a practical book were you will be able to follow any exercises or forms, this is how the book has been written.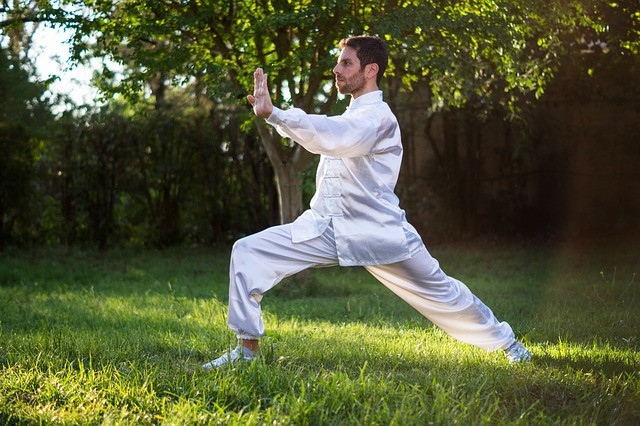 History and Introduction
This section of the book has 21 Questions on the history and introduction on qigong, for example what is qigong? This is a basic question and the answer is explained in comprehensive detail helping the reader understand. The definition is the art training one`s Qi and mind.
Covering breathing and posture along with the benefits training qigong and the great thing about qigong is it can be trained by anyone of any age from around 5 years of age. Qi Cultivates vital energy and spirit. The practice of qigong helps to move the qi through the network of channels in the body. Qigong has been known to promote health and well-being. The exercises are done in motion and stillness and great for self practice.
Qi is a system created by the Chinese many years ago to promote and maintain health as well as increase life span. Training those exercises help prevent a cure disease. I must inform you I am not medically trained and do not recommend anything medical. You must seek help from a medical professional for any medical issues.
There a number of questions with full answers given in great detail on the history of qigong.
The two Han Dynasties
The two Jin Dynasties
The Sul and Tang Dynasties
The Song and Yuan Dynasties
The Ming and Qing Dynasties
There are lots of history regarding qigong and if you are interested in the history of qigong this book a has it in spades and this section alone will please you as I can imagine not many books cover the history of qigong in such detail.
What is the relationship between qi and the blood? this is a question many would like to know, it is explained here in easy to understand words.
You will find the answers to all those question you may have as a beginner or advanced student of qigong, all the terminologies are explained in this section as well, .
There are also a number of diagrams of the body from various angles showing all the channels were the energy will flow, they are great and detailed please see one below: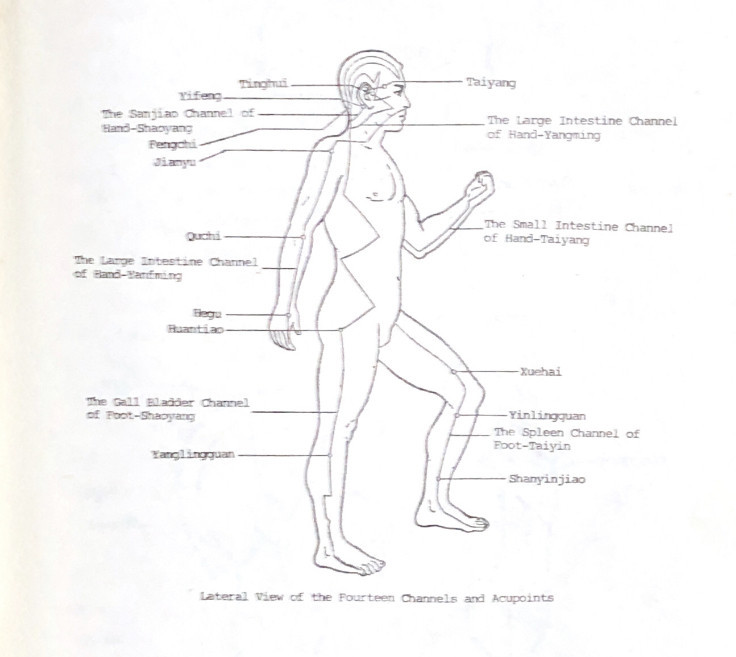 Research on Qigong Principles
This section has 9 questions, one of those questions is why can qigong enhance self-control? this is a great question. Reports on experiments being carried out and the results giving you great detail and technical information. Detailing down to the cells,
This section is research and as such the answer are very detailed and technical but do not get put off by this as most of the questions also provides the comprehensive conclusion which can be grasped once you finish the reading the answer.
If you like stats and science you will find this section perfect. This is no easy reading but it`s great to have this research questions here as it will in no doubt prove the benefits of qigong and give you some comfort in this practice. Also, great for reference as is this book in general.
Material Foundation
This section has only 2 questions and one which I found interesting is what scientific experiments have been done on the material on the nature of qi?
Again the questions in this section are technical and the answers even more, but this is what makes this book a very special book as there are not many books on the market that breaks down the information on qi to such a micro level. There is also some great photos of experiments showing results of an ordinary person and a qigong master.
Characteristics and Principles
This section has 15 questions and for anyone practices qigong it's always a good place to start is with the principles and keep working on those throughout your training, this is a must with all martial arts and very important to have a full understanding of the principles and a constant working knowledge.
Out of those questions one which I personally like was why is qi the basis of qigong? how does Qi follow yi? great explanation giving you the details of how qi affect the complete body and mind. Also, mentions how the blood and qi harmonize.
This is a great a section which give you the information you must know when practicing qigong to get the full benefits of this practice and fell great and refreshed or a-line mind and body or master your breathing technique.
Essentials for Exercise to (learn qigong)
This section has 28 questions, All the answers are given in amazing detail and easy to understand, I personally feel that this is the most important section of the book as it deals with more of the practical side of the system. The knowledge here is essential and you will need to have a good understanding in order to be successful in your pursuit for perfection in this system.
Learn about:
Breathing
Posture
The mind
Relaxtion
Guarn Qi
Everythink you can imagine is asked and answered about those subjects and with 28 questions and 28 well detailed answers you will not need to go any were else.
Please see the examples of 3 of those exercises below:
What are the three essentials in qigong exercises?
What is meant by relaxation along three lines?
Why is qigong an exercise for essence, energy and spirit?
Just a small sample of the quality of the questions in the subject and I think they have cover every possible query on the essentials for exercise.
World Congress Qigong info here
What else is Covered in This Book
Introductions on exercise forms
Qigong exercises and common diseases
Clinical practice
The directing-Qi therapy
Anaesthesia with external qi
Techniques of bionics
Miscellaneous
Correction of deviations
International trends
As the previous section in this book you will find those sections of great value and reference when you have a question on qigong, Just like to not the miscellaneous section has over 100 questions.
=>Checkout my previous post on Qigong Here, I Will Define Qigong<=
Conclusion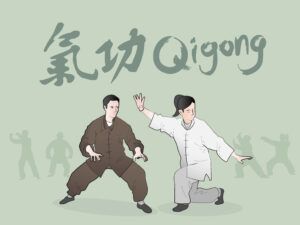 This is a great book for those who have been studying qigong for some time and would like a reference book which is authentic and reliable. This book is fast becoming hard to get hold of so I would strongly recommend you get yours as soon as possible. There are also great pictures were needed to explain various points of information.
Even if you would like to learn qigong and would like get one book, this book will answer all those questions and more before you begin our journey into this intriguing system of health and vitality.
My Book Rating 5/5 (the information in this book on qigong is amazing)
`Practicing Qigong is so simple and so powerful,

You cannot do it wrong,

You can only do it good, better or best
Please comment in the box below it would be great to hear from you, any comments appreciated and pease like, share, follow and save on the social media platforms below.
Train hard, focus and practice
Wince 🙂

Please follow and like us: