Being wise is not easy, this normally comes with age, If you know about Bruce Lee you will know he was a wise man. There is a small book which is an ideal gift for anyone, This book is pocket size but a giant where information is concerned. This book has many of his personal quotations covering a large array of subjects. This book also has many pictures from nearly every part of his life, many of those are not photos I have not personally seen before and could be class as rear photos.
This little gift book is ideal for martial artists of any style as Bruce Lee was a legend of martial arts. also, anyone interested in self development and self-improvement or great thinkers people who like psychology…… This book Bruce Lee wisdom for the way which has been compiled by Bruce`s daughter Shannon Lee, Great short read ideal book to take on holiday knowing you will have no problem in finishing this book, and a book you can read again and again with getting bored as you will be contemplating those words of wisdom and working out how to integrate the philosophies into your life.
PLEASE CLICK HERE =>
<= TO FOLLOW US ON EMAIL AND GET NOTIFICATION OF OUR NEW POSTS
This book is a great gift as you will be passing on wisdom and inspiring the people to achieve more, health, confidence, peace, happiness and much more, share the love. Or you may just want to treat yourself to your own copy, great to read when you need answers in life or ready to learn and contemplate on those amazing quotations. This book is wisdom for the way.
There are many Bruce Lee books for more of my own personal favourites, that cover many talents of this amazing and talented man. You will have a better understanding of him and his legacy. Check out my post on:
A collection of quotations each with separate photo, thought-provoking words coming in various lengths layouts.
Please see below some subject covers
The Mind
Adaptation
Limitations
Be coming
Knowledge
Know yourself
Self expression
Self confidence
Pliability
Success
People
Willpower
Luck
Defeat
Slowing Down
Learning
Conscience
Expectation
expression
Revelation
Freedom
Subconscious Mind
Martial Arts
Flexibility
Assumptions
Memory
Truth/ Problem
Be Ready
Compassion
Desire
Self Actualization
Concentration
Truth
Life Meaning
Teacher
Accomplishments
Imagination
The Present
Creativity
Here and Now
Action
Striving
Sincerely
Reason
Feel
Respect
Emotion
Helping
Dreamer
Reflection
Change
Quality
Thought
Positively
Goals
Selective Thought
Expectations
Success-Consciousness
Being yourself
Research
Mistakes
The Mind
Live
Flow
Anger
Limitations
Taking Action
Harmony
Stillness
Go For It
As you can see from the list above the subjects covered are vast and as I mentioned before anyone can learn from those amazing quotations igniting thought-provoking questions and answers in you, Applying to every dim mention in your life.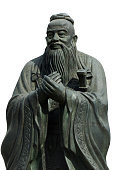 The Message
This Book has many messages but it's main aim is to improve your life and improve us as human beings, as by the quotations in this book it's obvious Bruce was a born teaches and academic. Educating himself and teaching others by way of book writing and physically with regard to martial arts. He had a natural love for the human possibilities and progression and living as one nation.
Known for martial arts in his early career but to those close and the wider world today now know more about his martial arts philosophy. Learn some of those teaching from his early Chinese Taoist studies,
The personal message I got from this book was quite varied but all good stuff.
It made me feel there was no problem that could not be sorted out or addressed in some way and by having a flexible mind I would be able to adapt to any situation to achieve a positive outcome. Help people and respect their decisions. Life is too short for regrets and it's important to be you (be yourself)
The importance of willpower and the need to have strong willpower, this will carry you through many a difficult situation.
Positively is a must stay ahead of the game and be formless, shapeless become the situation and adapt to service.
We have no limits only the limitations which we put onto ourselves this will help me in my martial arts training and in life in general such as career and education.
CHECK OUT MORE BOOKS ON MARTIAL ARTS WISDOM HERE, SOME OF THE CLASSIC BOOKS, CURRENT PRICE AND DETAILS ON AMAZON
See the bigger picture in all situations so you do not miss anything. An example of this could be martial arts training where a student trains one part of the body like the hands and neglects his legs and the rest of his body thus limiting his fighting ability. You can apply the to many subjects you just need to apply it to your subject or even a business the possibilities are endless and it's the same for all of those quotations.
The importance of being able to express yourself and staying true to you, being you and not somebody peoples want you to be. This is an import lesson as I think this is what will keep you happily as being something you are not can be exhausting.
There are many messages in this book and you will come up with your own personal conclusions of where and how to apply them into you life or problem but safe to say if you need wisdom this book is a great pocket book to find it and find it fast.
My Book Rating 5/5 Great Price, Great Quotes and Great Images
Conclusion
This gift book, with quotes compiled by Shannon Lee, quotations from her late father the legend Bruce Lee. This is an amazing little book at a great price, Plenty of great wisdom that will live on for ever, any martial artist will find this book amazing as this is martial arts philosophy.
No matter who you are the wisdom in those quotes will be able to transform your life for the better,
This is one of my best books due to the great quotes, the fantastic photos, the size of the book, and the quality of the quotations.
Hope you have enjoyed this post, I have really enjoyed sharing this fantastic little book get your wisdom for the way.
`Empty your mind`
Please leave comments in the box below, it would be great to hear your thoughts, Please also like, follow, save and share on my social networks below.
Train hard, focus and practice
Wince 🙂
Please follow and like us: