Chi Energy techniques, we are going to look at a little book packed with energy work this book is called the secrets of energy work by Paul Becher and has everything you need to know about energy work. Discover how improving energy flow within the body can promote good mental health and physical well-being. Written in comprehensive language and clear explanations which demystify this subject. Shows you the best way to apply the exercises to achieve the benefits. Of energy work, you can also learn about the origins and history of this subject. There are plenty of colour photographs which are detailed and excellent showing you the exact way to do those exercises to achieve maximum benefits. Jargon free and is easy to understand helps with this subject, completely unlike other books. Having 224 pages packed with information you cannot go wrong.
At the time of writing this book the author had over 20 years experience in martial arts and senior instructor for the world tai chi boxing Association, writing numerous articles in magazines with some television appearances, qualified in acupuncture and traditional Chinese herbal medicine.
Basic Concepts
This book has a section of how to use the book giving you a breakdown of the upcoming information helping you to understand how to use the book. With regard to training and to get the best benefits from this book which I found very helpful as there is a lot of information here. This helps you to know how to use it and I think it's a great idea that the author has put is the section in the book.
Details regarding Energy in the body with great diagrams and explanations on the acupuncture.
This book mainly concentrates on the Chinese concept of energy (Qi kung) but there is a section which explains that this is not only a Chinese concept, there is also energy concepts around the world places like Alaska, Japan, New Zealand India etc all over the world energy development within the body has been addressed.
I found that the ch Kung origins particularly interesting this is explained in great detail giving you the ideal information. I've also done a previous post covering the basic understanding so if you'd like more details please visit my post here.
You will learn about yin and yang and how the body harmonies with the mind and the world around it.
Meridians are covered showing the exact locations of the points giving you the names and detailed Information is given regarding the 12 organs with regard to energy. I found the section very interesting a must read as the energy levels in those organs change at different times of the day.
Also covered is the five elements of course they are wind, fire, wood, metal and water. There is information about the organs it was great shows a great spreadsheet of information for you to ponder. Also, given is what to wear, what is the best time to train, what to expect all these great information is detailed with great pictures.
Also covered which I found in is great for the martial arts side of things is the three tan tien energy centers which are explained in great detail here especially interest specially for the martial artist to read and understand if you do any Chinese martial arts like chi hung, Tai Chi etc it will be very interesting to you.
Exercises for Energy
This is my favorite section teaching you chi kung breathing, Then You will learn the importance of stance training, various postures are shown and full explanations are given regarding those postures. Detailed instructions are provided enabling you to start your practice. The various stances can each be held for a number of minutes and can be practiced individually or as a sequence just to name a few mother stance, followed by father, daughter and son there is also stances for gathering and storing the chi. There is a few more stances but, I will not go into those at the moment best you see those for yourself when you purchased this book. I have personally used this book for training in stances and found it to be easy to get the correct stance positions from the instructions.
Also covered in this section is leading the chi and the small circulation of chi and the big circulation of Chi. Those are both covered in great detail and if this is something you wish to personally achieve. The information is here, you will just need to master each section before moving onto the next, great chi energy techniques.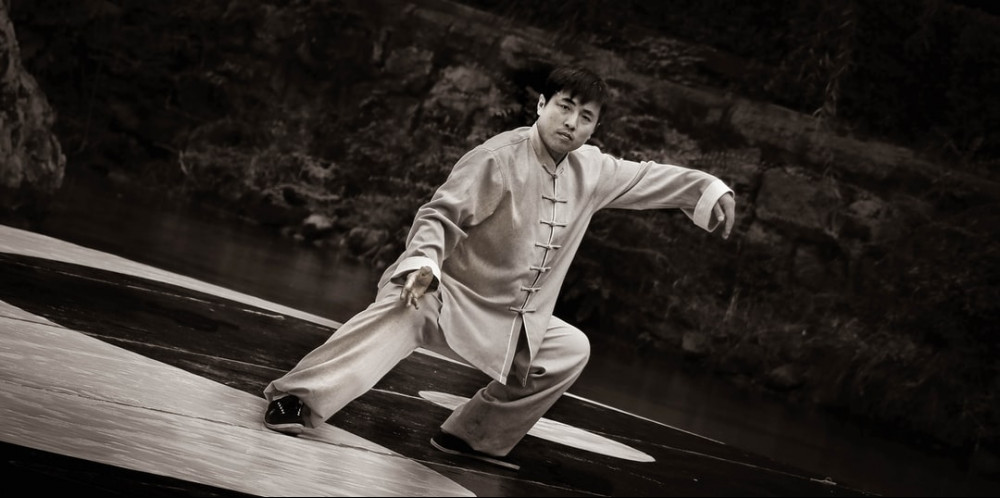 The Bones
Chi Kung and tai chi exercises relax the muscles and strengthens the bone composition and helps the bone regenerate marrow to improve blood production. There are diagrams and explanations on improving Bone health.
You will learn kidney breathing. Moving onto bone breathing with the hands and then onto bone breathing with the body. Stances and instructions are given for this special breathing technique. Exercises and information on working with the spine, there is also in the writing on the subject moving onto spinal joints helping you to keep your spine and back healthy.
There is a lot more in this section that I have not got time to go through in this article but, it is written well and easy to understand with great pictures/ photos of all the exercises giving you step-by-step instructions the same as in the other sections in this book.
Buy your Copy of Secret of Energy Work, Click the picture below:
Conclusion
This is a great book from an expert on this subject, he has laided out the information in this book perfectly. Covering all the aspects of energy you need to know.
This book is a must for anyone doing Chi Kung, Tai Chi, or Chinese martial arts also anyone just interested in energy work in general. Beginner to advanced will find the information here relevant.
This pocket book is packed with big book information,
Please leave your comments in the box below, it would be great to hear from you.
Train hard, focus and practice,
Wince 🙂
Please follow and like us: