For the ideal time of year time to think about buying gifts and if you are buying for a martial artist I have selected a few items to give you ideas to help you choose. Hopefully my selection of martial arts gifts will save you time searching for that ideal gift for the festive season. Those are more unique gifts than the standard items and I am sure will be appreciated by the receivers.
Bruce Lee Signed A4 Printed Autograph Martial Arts Enter The Dragon
A is a great print and a must for ant Bruce Lee fan, signed, Unframed, printed photo of one of the fighting great, Bruce Lee. A Kick ass present for them and top present-giving points to you. This is Just like the real thing but without the cost. Great for any fan and will be delighted to receive this authentic-looking display that makes for unique addition to their collectors' memorabilia.
Gift ready and size is A4 (297x210mm) prints aren't framed, but all come backed with white card and are lovingly snuggled to their poly bags. If you want to frame the print, be our guest – I couldn't be easier, as our prints fit straight into any A4 size picture frames! Simply perfect for a birthday, Christmas. Or any kind of gift! GREAT SIZE, QUALITY AND FINISH – Professionally made in our studio. These displays come with a high-quality picture alongside a printed copy of that famous autograph signature. Mounted in a Matt black using an acid-free display board, it's perfectly finished with a silver, printed name plaque.
Please checkout the image below and you can get the full details by clicking the link picture below:
=>Please click the picture below for the full details and buy your Bruce Lee Signature and photograph<=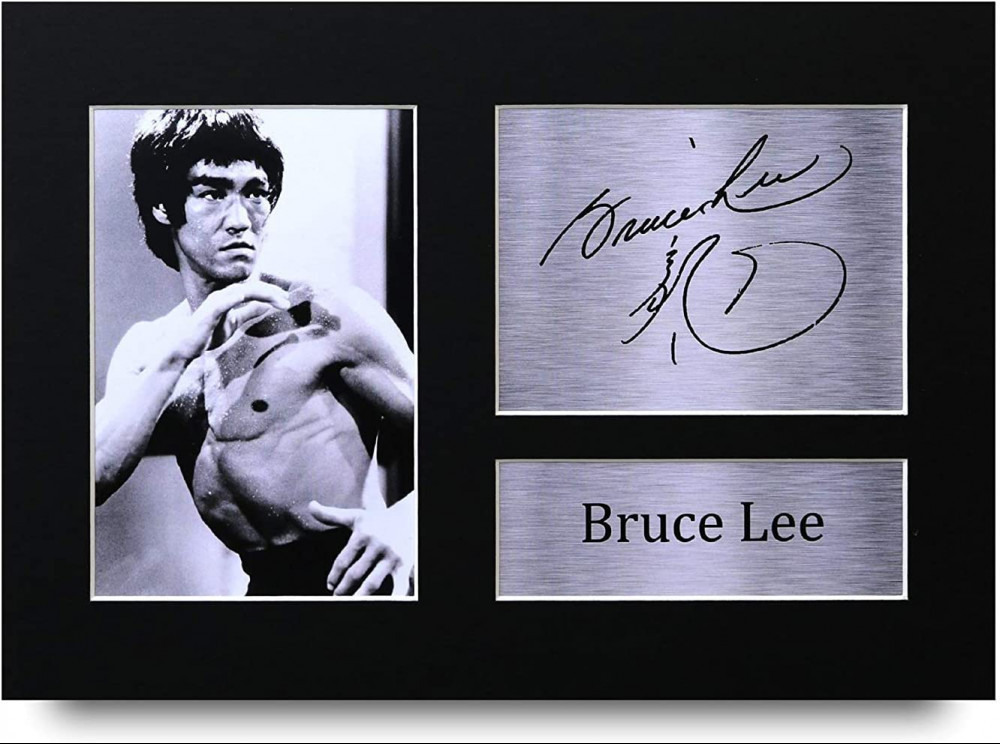 Outdoor Self Defense Chain Full Steel Martial Arts 108 Buddha Beads Necklace Chain
This martial art gift is Pure Steel Grinding Beads, No Magnetism and Never Rust, hand bracelet, waist chain, necklace, car decoration, etc.
108 Pcs Fine Grinding Solid Steel Buddha beads (Diameter 10mm), can break zip-top can. The power is enough to deter invader. Full weight 380g, full length 98-104cm (adjustable length), bead diameter 10 mm. The Buddha Beads Chain has a 108 beads that has been blessed by eminent monks, which can be as an amulet. It can bring luck,
fortune for you.
Hand Made Buddha Beads Necklace Chain with Ultra-Soft Steel Wire Rope System. This item is unique and ideal for that martial art fan.
This produce will last years due to the quality and design.
=>Please click on the picture below buy your Martial Arts Buddha Beads<=
Shop gift I Don't Need a Weapon I Am One White 10oz Novelty Gift Mug Cup Mug will cover many martial artist and if this is not ideal keep shopping to find the ideal art for your family or friend. Shop gift I Don't Need a Weapon I Am One White 10oz Novelty Gift Mug Cup.
Designed and Made In-House and Perfect as a Gift. The Design is Printed on Both Sides.
Mug is Dishwasher and Microwave Safe.
Mug will Arrive Boxed, Safe and Secure. Original TM Licensed Product.
Suitable for Various Hot or Cold Drinks Beverages.
=> Please click the picture below to buy your martial arts mug<=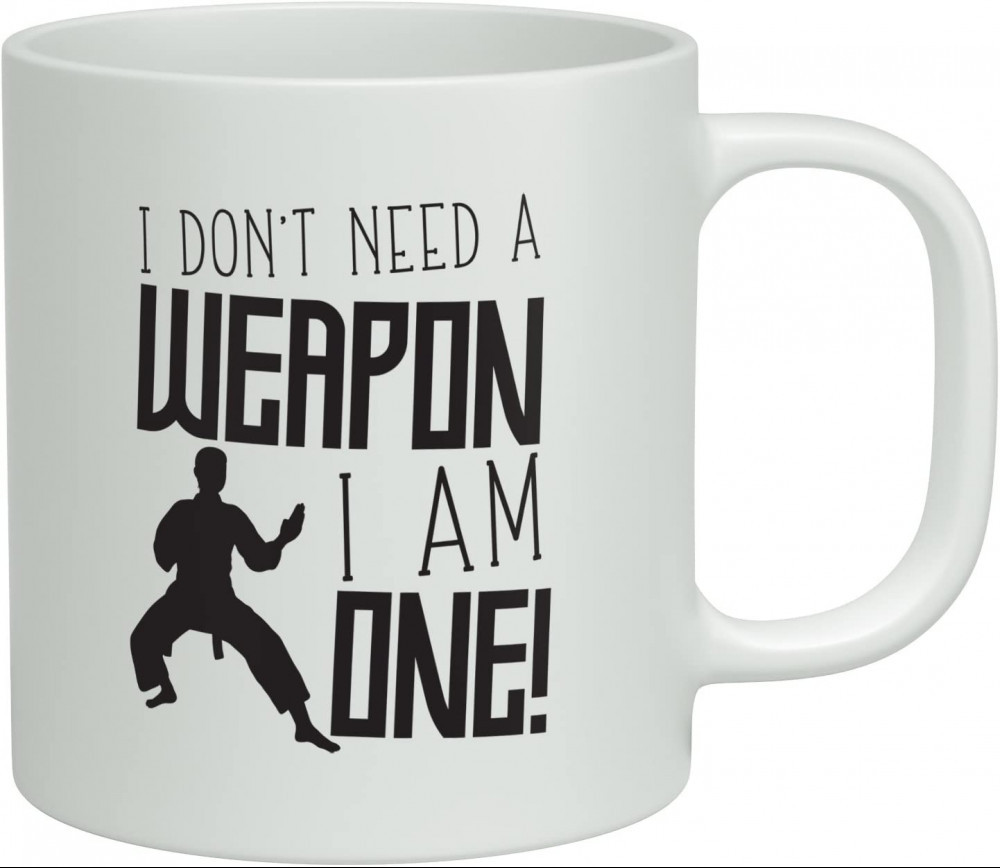 Evolution Of Karate Martial Arts BBQ Cooking Funny Novelty Apron Black
THIS MACHINE WASHABLE HIGH QUALITY APRON: Our aprons are made from a high quality hard wearing cotton blend fabric that is machine washable, these are perfect for using in the kitchen, or at the barbecue.
ONE SIZE BBQ KITCHEN APRON:- Aprons measure 23 inches in width and 33 inches top to bottom. All our novelty aprons have with ties at the back and a wide neck loop and are knee-length on the average height
adult. There is a very useful double pocket on the front which is great for keeping cooking utensils to hand.
GUARANTEE NO CRACKING OR PEELING: Our designs are printed here in the UK using high quality materials so we guarantee no peeling, cracking or fading whatsoever. Fully machine washable.
GREAT GIFT PRESENT FOR THE CHEF COOK IN YOUR LIFE: aprons always raise a smile and make great gift ideas for the special cook or chef in your life. Great birthday gifts for dads, mums and granddads.
Great present for Karate fans,
=>Please click the picture below to get the full details and buy your Karate Apron<=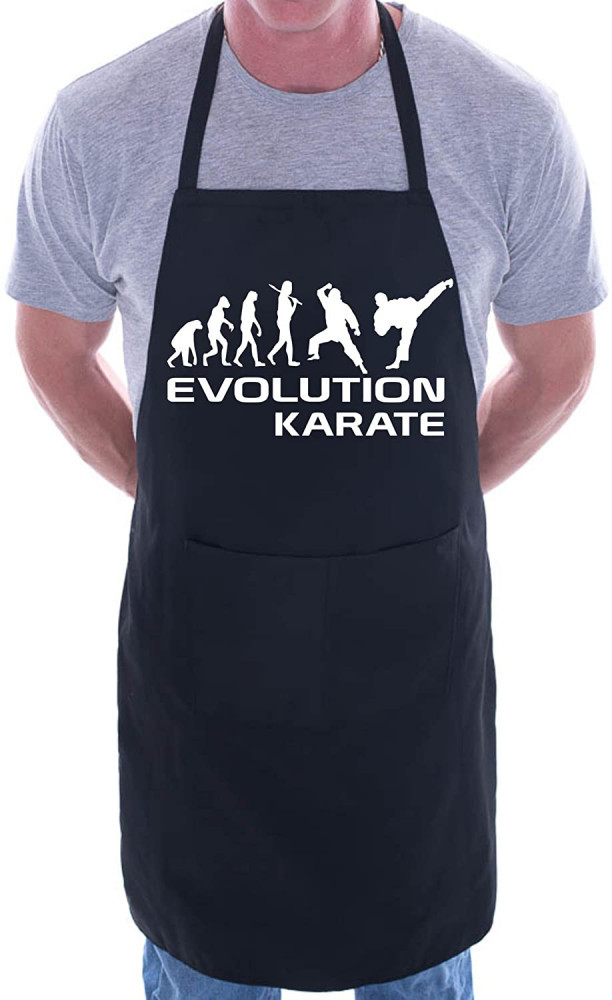 Conclusion
My personal favourite =>PLEASE CLICK THE PICTURE BELOW FOR FULL DETAILS,=
Martial arts gifts, I have selection a few unusual martial arts gifts which I hope will assist you with ideas for buying those unique gifts for martial arts fans whether arm chair or practitioners.
You can choose from the above items or for more ideas please check out :
MARTIAL ARTS NOVELTY GIFTS CLICK HERE FOR MORE IDEAS
Buy a Gift to improve someone's Health 
Happy Shopping
Train hard, focus and practice
Wince 🙂
Please follow and like us: