What is chi energy? how do you activate and cultivate chi energy? one book that explains those points: Chi Energy Activation, Cultivation and Flow by Richard E. Clear JR. Taking you through the process of chi or life force and how to activate cultivate and feel the chi flow. Covering the basics to advance practice,
This book aims to educate you on rooting, energy ball, kidney breathing, wu chi, bone marrow washing and much more. Helping you get the maximum benefits out of your tai chi training. This type of training can assist your Chinese martial arts training or Chi/ Energy interest. This book review will cover the essential information, helping you make a decision on whether you wish to get your own copy.
PLEASE CLICK HERE =>
<= TO FOLLOW US ON EMAIL AND GET NOTIFICATION OF OUR NEW POSTS
What Subjects Are Covered To Help Chi Flow
The Chi flow Debate:
Requirements for Success:
Traditional Chinese Medicine: covering TCM, Yin & Yang Theory, Acupuncture Meridians and points
Defining Chi: Chi = energy, Chi = life force, Chi = spirit, Chi Kung = energy work
Mind Intent & Energy Expression: Yi = intellectual mind intent, follow the natural, Quiet the mind, Jing = energy expression.
Advanced Chi Kung Warning
Essential Tai Chi: Tai Chi = grand ultimate energy
Wu Chi: build and circulate energy. 3 powers, wu chi diagram, practice essentials, belly breathing
Energy Activation
The energy ball
Rooting and Sinking
Body connection: Buoyancy = Rooting and floating
Removing Blockages : body relaxing practice
Energy Alignment: body bouncing, brushing to align the chi, patting the lead, seal the chi
Storing and balancing energy
Carry the cauldron
Carry the cauldron
Grand Tai Chi instructions
Three Dan Tiens Linear
Three Dan Tiens Linear Visualization: High Level practice (Warning)
Names of Locations
Bone Marrow Washing:
Bone Marrow Breathing
Embrace The Tree
Building Physical Constitution
Wall Squatting
Condensing Energy
Roll back and push
Roll Back and Push Instructions
Epilogue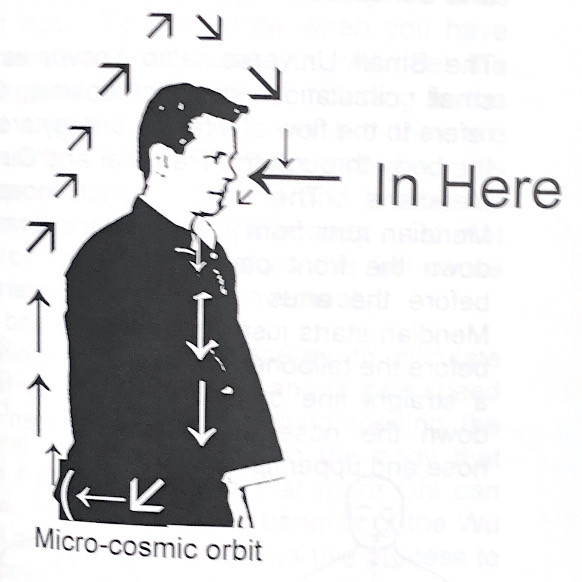 This small book covering a lot of information on chi flow with descriptions brief and to the point, giving you a step by step guide and explaining many subjects in clear simple terms. Most books tend to over complicate those subjects making them seem unattainable. This is chi flow in action.
This book is design to allow the average person to experience Chi for themselves, this has also been written by the author in his introduction and I cannot see any reason why this cannot be the case. I have seen the same information in other books but must say not in such a simple format,
Depending on the book on Chi, each book covers their own sets of preferred exercises and sometimes this can be daunting, In this case there is not too many exercises and they are relatively easy to follow and practice.
The information in this book apples to TAI CHI and QiGONG. You may also be interested in MEDITATION
About the Author
Sigung (master) Richard Clear
A Master of Tai Chi and Chi Kung which he studied in the US and China, Started his training at very young age.
Please see below his lineage (working top down)
Yang Chen Arg
Lee Ying Arng
Dr Fed Wu
Tyrone Jaskson
Richard Clear
To get the full information about the amazing Richard Clear, which includes his full training history and all his products on his website, please see below:
SIGUNG RICHARD CLEAR, WEBSITE WITH HIS HISTORY AND PRODUCTS
Various Teachings to help the chi flow
Training this practice will give you great benefits, this book will teach you an easy method of experiencing the flow of Chi. Following a process where you can go at your own pace, With too many exercises to master.
This book outlines what is needed to be successful in your training in fact there is a whole chapter on requirements for success. Giving you the reality on how to train and keep an open mind, there is much more here for you to consider.
You will learn about yin and yang and how Chinese medicine and Chi, play their part in health. This is an interesting chapter that goes deep into the meridians and the chi flow and covering various historical information.
What is Chi? learn the full definition of chi, covering the various aspects' energy, life force, spirit and energy work. After reading those sections you will have a full grasp of the different uses of chi and a full understanding of those terms. It`s also great that the author has explained those in a simple and easy to understand manner.
The mind and Chi this is important and the mind intent and energy expression section covers in great detail what you need to know for your practice. This is Quiet a detailed section but, it is important to have this understanding before you begin to practice.
One section I really found informative was Essential tai chi, this section fully explains the essential tai chi for those who are interested in energy works, with a brief history of tai chi and information on chi and the tia chi form. This is a must read and I found it eye-opening.
Wu Chi learn what it means and the important of this incredible posture, which is covered in great detail yet simple step by step guide. Also, giving full explanation of the Wu Chi posture. I personally have not seen it explained in such a simple to understand and follow way as written here. This section is the must important with regard to starting your training in Chi Energy and chi flow.
Once ready you will be able to continue your practice with the energy ball stance at this stage you will be feeling the Chi flow.
As from the list above the other sections are also explained in a simple to understand manner ready for you to practice and start feeling the benefits of this practice,
I would recommend if you decide to get this book then take your time and work through the sections as directed by the author this will be the best way to achieving success.
My Book Rating: 3.9 (could do with better images apart from that the book has achieved its aim)
Final Thoughts
This book is an easy to understand practical book, The author does not go into complicated explanations and manages to keep it simple on such an intriguing subject. He also chooses the simplest but effective methods to achieve chi flow, activation and cultivation,
Using a logical process which many people prefer to work from and understand more easily.
This book is ideal for those practicing Chinese martial arts or interested in Chi for any reason such a health, Aikido, energy works, martial arts, etc.
There are a number of images to help explain the theory and exercises,
Helping you achieve the chi energy activation cultivation flow, and educate you on the theory needed to progress your training to the next level.
Please leave you comments in the box below, it would be great to hear from you if you already have this book and have been working on those exercises, tell me about your progress! or any other comments would be greatly appreciated.
Please follow, like, share, tweet and save below on my social media links
` Results happen over time, not overnight – work hard, stay consistent and be patient`
Train hard, focus and practice,
wince 🙂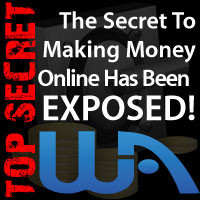 Please follow and like us: