When training martial arts its essential to have the right shoes on to ensure correct, safe and enjoyable practice. With this in mind we will be looking at some of the best martial arts shoes on the current market. This hopefully will help you decide what to purchase when you need a new pair.
Shaolin Monk Martial Arts Shoes Classic Chinese
My first best martial arts shoes is the classic Shaolin martial art shoes which is great for adults and kids. Ideal for Kung fu, Karate, Taekwondo, Tai Chi, comes in black or white also unisex with breathable material. This is currently the best-seller with one of the major suppliers. Soft and comfortable design with 360 degrees breathable canvas material, lite weight non-slip rubber sole. Used by many, these are very durable as I have a pair of those which I`ve had for a number of years and found them to be comfortable durable and with the non-slip sole is ideal for kicks.
=>CLICK HERE TO BUY NOW, YOUR PAIR<=


DADAWEN Kung-Fu Martial Arts Tai-Chi Shoes
My second best martial arts shoes are Tai-Chi shoes by Dadawen, which are soft cushion layers. Sold in black and easy slip on, lined and outer material canvas, the sole is synthetic, the heel height is 2 centi meters, having a rubber outer sole for comfort and stability.
These are very popular as there are many of these on the market but the Dadawen are the more popular suppliers. Supplying quality martial arts shoes.
Please see below one of the many reviews from a happy buyer:
Really great. Very good rubber sole – soft and grip. I use it as homes slippers and sometimes Tai Chi and Wing Chun. Highly recommended. I have over 10 years of experience wearing various shoes for Tai Chi and Wing Chun. These are top of the range.
=>CLICK HERE TO BUY NOW, YOUR PAIR<=
VGEBY TaiChi Kung Fu Shoes,
My Third best martial arts shoes is the VGEBY Tai Chi Kung Fu Shoes that are manufactured for many martial arts Taekwondo, boxing and karate great for men and women.
There are many of this style on the market but after reviewing various manufacturers I found this make to be one of the best with plenty of purchases and great reviews from satisfied martial artists.
This type of martial art shoe is probably the most popular martial art shoe as are used by the most popular martial arts.
Designed well, soft comfortable with high quality workmanship, breathable with oxford soles, they can be used for running or exercise so no need to change those when you cross train or go for a run.
There is also a 180-day refund via the amazon link below:
=>CLICK HERE TO BUY NOW, YOUR PAIR<=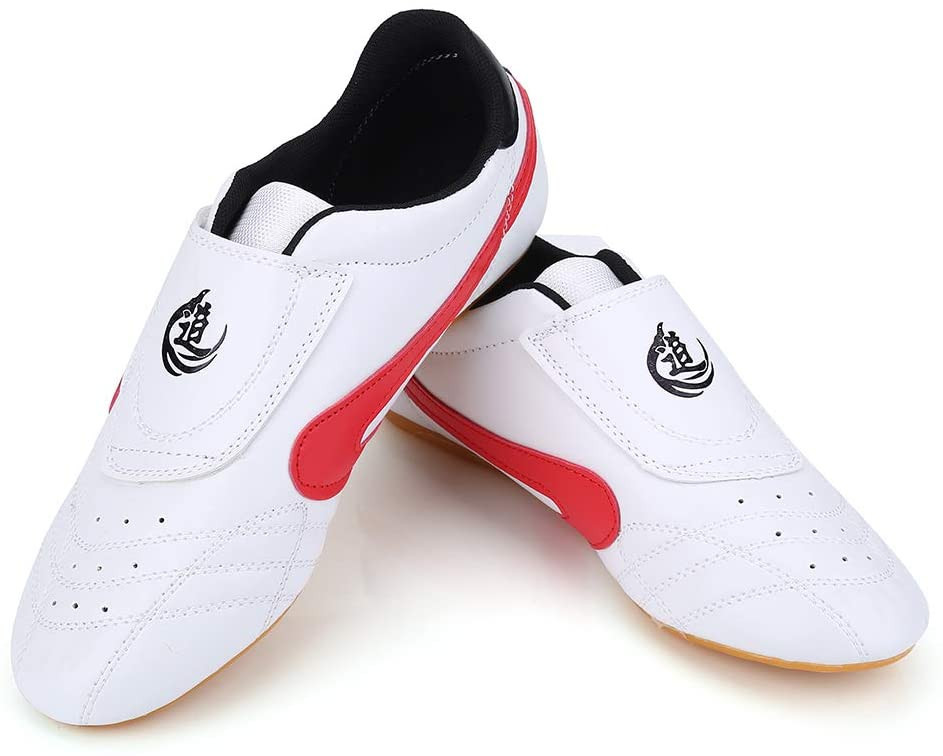 Lonsdale Mens Contender Boxing Boots Full Lace
My Fourth best martial arts shoes is the Lonsdale men contender boxing boot which is a great boxing boot. Having leather upper, lace up, with medium width. Being Lonsdale, well-known for supplying boxing training gear this is high quality boxing boots.
Plenty of satisfied consumers leaving good reviews and those boots, designed for a nice secure fit
Please see below a review from a satisfied customer (one of many)
Reviewed 9Size Name: 10 UK Colour Name: Black White Verified Purchase
The fit for these is snug. They will adapt to your feet in time.
At first they felt even a little small, but now, after a few times of use, really comfortable to wear.
And they look good. I just replaced the black laces, with white ones. Now they are great 🙂
=>CLICK HERE TO BUY NOW, YOUR PAIR<=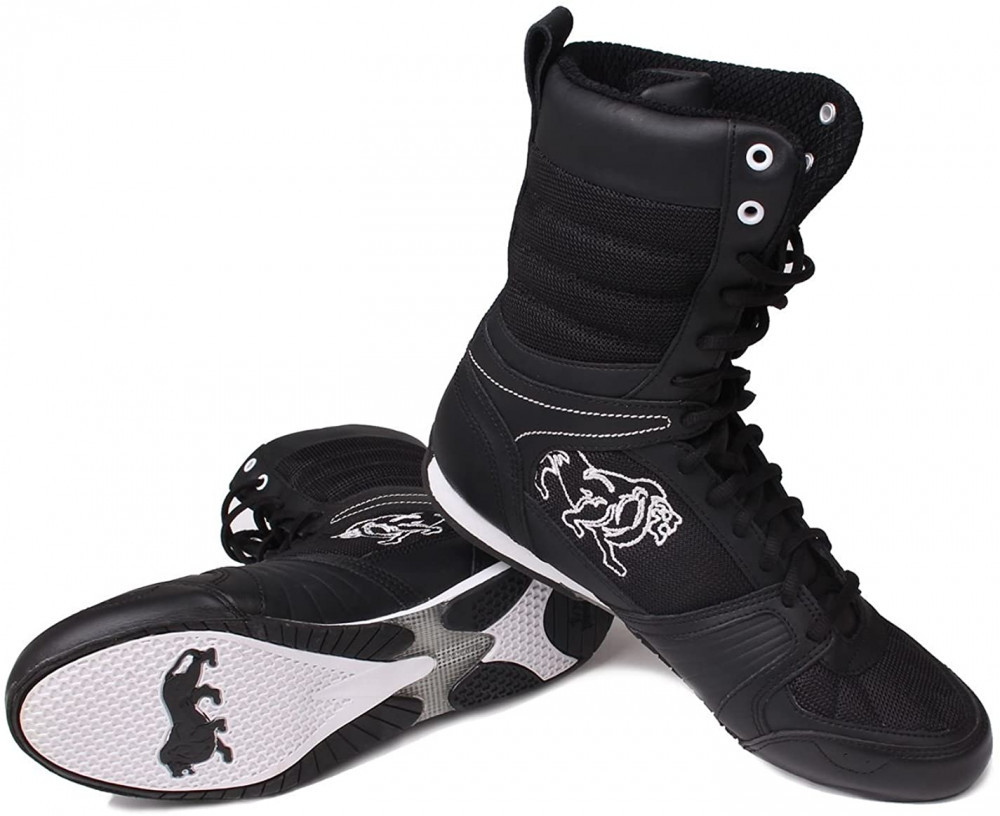 Martial Arts Indoor Cotton Sole Kung Fu Slippers
My fifth best martial arts shoes is the Indoor Cotton Soled Kung Fu Slippers. mainly used for Tai Chi
Those slippers are great made for indoor use only due to the cotton sole and design. Again there are plenty of manufacturers making those but this manufacturer had great reviews on the quality and fit of those slippers made from durable canvas.
=>CLICK HERE TO BUY NOW, YOUR PAIR<=
Conclusion
I have reviewed different types of martial arts shoes each shoe was reviewed against various shoes of the same type and were found to be the best in regard to quality, fit and cost for that particular type of martial arts shoe. Each one of the above are the best martial arts shoes in that design.
Hopefully this review will save you from buying the wrong pair of martial arts shoes and give you an idea of what to buy or look for.
Please feel free to comment in the box below if you already have any of those martial arts shoes or if you want to recommend the shoes you use.
You may also want to checkout BLITZ AND BUY NOW 
Train, focus and practice
Wince 🙂
Please follow and like us: